What Is The Most Hard Wearing – Solid Wood Floor or Laminate Flooring
Is Solid Wood Flooring Hard Wearing?
One of the factors that is worth considering is how hard wearing is it. Solid Wood flooring comes in all wood species, each having different density's, for example Pine is a soft wood so can be easily dented, while in contrast European Oak is roughly three times harder. If you are wanting a really tough hardwood floor then Brazilian Walnut ( IPE) is the densest wood flooring, there are woods a lot tougher than that but generally not used for flooring due to difficulty in cutting and nailing down.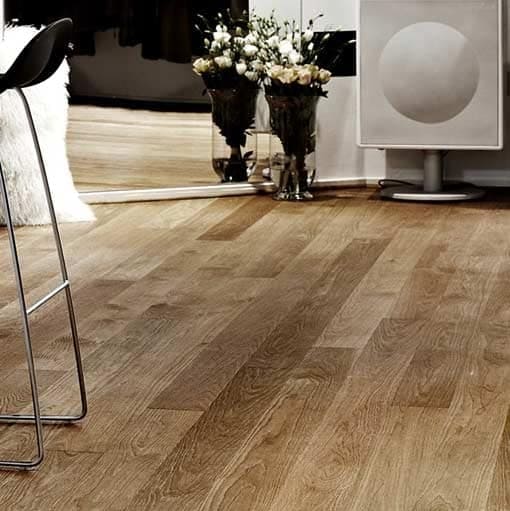 How Long Do Solid Wood Floors Last?
A well looked after Solid wood floor will last a hundred years, Hardwood flooring can be sanded many times and re-finished.  Generally when sanding you should only take of the minimum neccessery to make it look new again.  You may also be interested in this post "Where Can I Install Solid Wood Flooring" SEE LINK
Is Laminate Flooring Hard Wearing?
Laminate flooring is known to be extremely tough and durable, it is made up of four layers, the bottom is a barrier layer, next is the base layer which is made up of very dense particle board, usually High Density Fibre board (HDF), then the layer on top of that is a photo paper soaked in a resin, finally the top layer is a strong transparent layer, all are glued together under extreme pressure and heat. The good thing about Laminate flooring is, if you get a chip, it can be repaired using the appropriate colour match filler.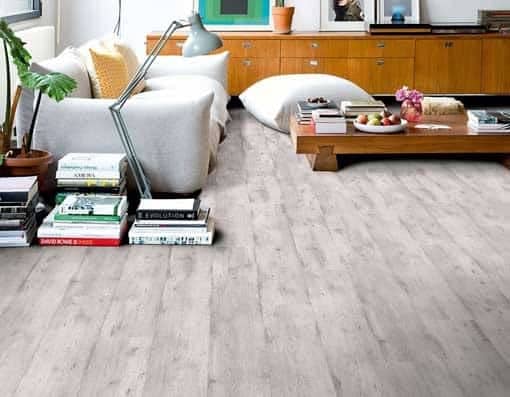 What Do The Wear Ratings Mean On Laminate Flooring?
There are different wear ratings for Laminate flooring, Manufacturers give it an AC rating ranging from AC1 to AC5, AC1 is for bedrooms and would be the cheapest in price, AC2 is for bedrooms, dining rooms and living rooms, AC3 is for heavy domestic areas like hallways, dining rooms and living rooms. Then there is the commercial grading, which starts at AC3, that is suitable for hotel rooms and small offices, AC4 is suited for small shops, offices, and finally AC5 which is the highest rating is used for department stores, large offices and public buildings.
How Tough Is The Wear Layer On Laminate Floors?
The actual wear layer of laminate floors are very tough, if you try and cut each plank with a electric mitre saw, it would be blunt very quickly, sometimes I have had sparks emit from the laminate, but again certain manufacturers wear layer are far superior to others. Some offer a 25 year warranty, but many people probably won't have a laminate floor for that length of time, due to change of décor and fashion, but at least you know if you did go for a quality make, then you should have no problems.